On 16th August 1819 in St Peter's Fields, Manchester, armed cavalry charged a peaceful crowd of around 60,000 people gathered to listen to anti-poverty and pro-democracy speakers. It is estimated that 18 were killed, and nearly 700 seriously injured.
We are campaigning for a RESPECTFUL, INFORMATIVE and PERMANENT memorial to this major event in the history of Manchester and its people, and to those who died that day.
For more details and latest updates see our Facebook page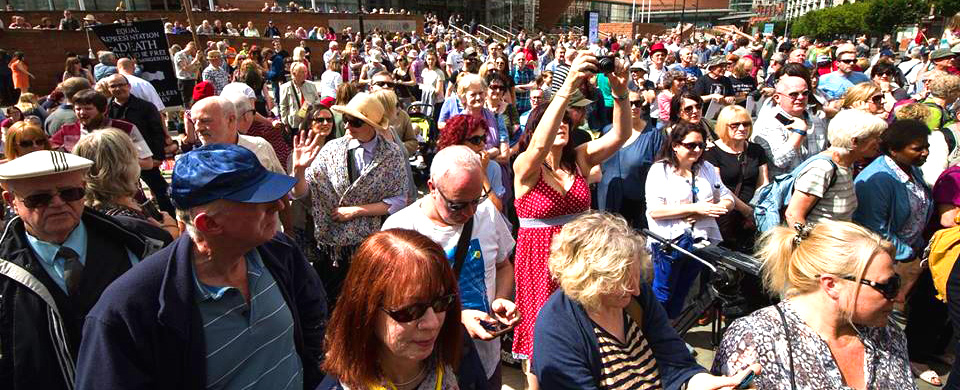 Campaign Updates
Council Leader Richard Leese has announced that they're inviting Turner Prize winner Jeremy Deller to work with them on the Peterloo Memorial. View his work to date.
Jeremy was very supportive of the Campaign with this 'Procession' piece.
There'll be updates about this on our Facebook page, and our Twitter account, so feel free to join us there, and let us know your reaction...
Manchester City Council have committed to a new memorial to Peterloo, which will be part of the redevelopment of the St Peter's Square area.
We have been lobbying the Council to ensure there is some democratic input to the design of the memorial. We will work with them and anyone else in the city who shares our interest in creating a fitting and high quality memorial to the Peterloo Massacre.


Are you related to a Peterloo protestor?
Carnegie Publishing Ltd have released a sample cross section of names from the full list of over 650 included in Professor Michael Bush's 2005 book
'The Casualties of Peterloo'.

Download the list here